MULTIMEDIA LECTURE:
Courage That Changes the World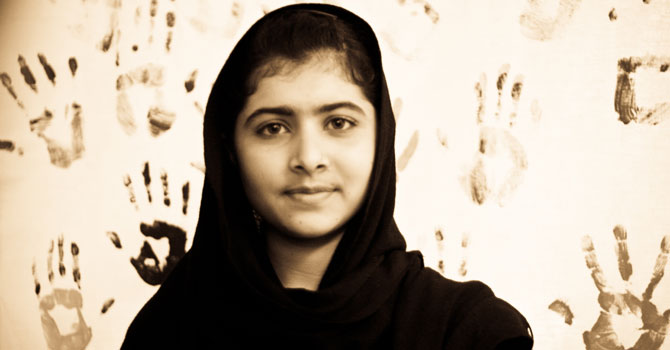 Sophie Scholl left her classes to secretly distribute pamphlets against Adolf Hitler; eleven-year-old Malala Yousafzai lived amidst the Taliban while blogging about their brutality. Anthropologist Brian Palmer is haunted by such individuals who risk everything for a more humane society. He gathers wisdom from heroic lives and applies it to everyday questions of surviving as an idealist in an unforgiving world. What can our bravest contemporaries and fallen friends teach us about how to live?
SHOW:
Secret Conspiracy of Hope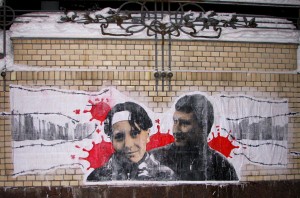 Musician/performer Ida Lod and I have created a show about civic courage called "Secret Conspiracy of Hope." We use words and song to bring to life our bravest contemporaries and fallen friends, whose acts of courage touch the mystery of existence.
The show weaves together stories of seven remarkable individuals (including Anastasia Baburova, Anna Politkovskaya and Maximilian Kolbe) with powerful songs — as well as reflections that draw on Simone Weil, William James, a Buddhist nun and others.
The show is available in English or Swedish.  It runs one hour without an intermission; shorter versions are possible.  Ida Lod and I can lead discussions or workshops immediately following a performance.
The first performance was at Uppsala's Regina Theater.  Here are related articles from Upsala Nya Tidning, Svenska Dagbladet, Uppsala Fria Tidningen, and The Local.  The show is based on the Raoul Wallenberg Calendar (Wallenbergkalender).
WORKSHOP:
Developing Moral Authority: Lessons from Our Bravest Contemporaries
A workshop for companies, government offices, NGOs and other organizations.
Details are here in PDF format.
LECTURES:
I often give lectures in Swedish and in English on such topics as…
Civilkurage – att överleva som idealist i en hård värld. 

En föreläsning om engagemang. Hur ska vi bete oss inför andras lidande? Hur kommer det sig att vissa människor vågar säga ifrån och ta strid för det de tror på medan andra inte gör det? Att vara modig, är det något man kan lära sig?  Antropologen Brian Palmer m. fl. har skapat en kalender för 2013 med 365 personer som har riskerat allt för mänskliga rättigheter.  Han berättar om och ger liv till våra fallna vänner, vars modiga handlingar rör livets mysterium.
Civic Courage: Surviving as an Idealist in an Unforgiving World.  What is it that fascinates us when someone risks everything to save a stranger? Anthropologist Brian Palmer uses words and images to bring to life our bravest contemporaries and fallen friends. He suggests that their acts of courage touch the mystery of existence. And he explores why courage can sometimes be almost as contagious as fear.
En amerikansk antropolog i Sverige. Personliga reflektioner om en Sverige i förändring. Brian Palmer skriver: "Som barn fick jag min första glimt av Sverige i form av ett vykort med en målning av Björn Hinders. I psykedeliska färger som kunde ha lånats från ett Beatlesomslag visade det en svensk gatuvy befolkad av människor som såg excentriska ut och en lika excentrisk hund – de njöt av friheten att vara sig själva. Sedan dess har jag klivit in i bilden på det gamla vykortet. Och jag kan se att konstnären hade rätt: det är lättare att vara sig själv i ett egalitärt samhälle som förmår tygla marknadens stränghet. Men det var då."
Att beskriva Reinfeldts revolution. Brian Palmer och Per-Anders Forstorp skrev en bok om hur Moderaterna ompaketerades som "det nya arbetarpartiet" med hjälp av världens största PR-byrå. Reinfeldt medgav inspirationen från den amerikansk högern och Moderaterna fick hjälp av bl.a. George W. Bushs strateg Karl Rove.
Writing to Attract Interest.  A newly minted Ph.D. quipped that only three people would ever read her dissertation: her advisor, her mother, and the one other student in the world working on the same topic. Her pessimistic assessment reminds us of the importance of writing to engage: How can we tell stories that awaken the interest of our colleagues and perhaps even readers from other fields? What would it take to write an academic bestseller? The lecture examines what successful scholarly works have in common. It also provides participants with practical exercises to improve their own writing.
Selected past events
Augustprisets gala, Stockholm
Biskopsinvigningen, Uppsala
Canadian War Museum, Ottawa
Estonian School of Diplomacy
Evangelisches Studienwerk, Ger.
Göteborgs stadsteater, Göteborg
Handelshögskolan, Stockholm
Harvard University, Cambridge, USA
Indigo Book Fair, South Korea
Klarateatern, Kulturhuset, Stockholm
Läkaresällskapet, Göteborg
Museo Memoria y Tolerancia, Mexico
Museum of Occupations, Estonia
National Autonomous Univ. of Mexico
Professorsinstallationen, Göteborg
Pusan National University, S. Korea
Regeringskansliet, Stockholm
Reginateatern, Uppsala
Reykjavík Academy, Iceland
Skanska, Stockholm
Sveriges riksdag, Stockholm
Tecnológico de Monterrey, Mexico
TEDx Göteborg, Göteborg
TEDx Mälaren, Stockholm
Toronto Reference Library, Canada
Utrikespolitiska institutet, Stockholm
Världskulturmuseet, Göteborg